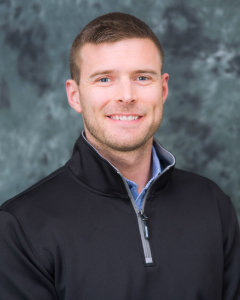 William Bateson
Sr. Mortgage Advisor
NMLS #1800894
(203) 232-0820
About Bill
Bill's time spent working with people to improve their physical health over the past 5 years as a personal trainer shed light on an important fact; financial health is just as important when it comes to happiness and wellbeing.
"I was helping people push hard in the gym every time I saw them, and they made great progress. But once I started digging deeper into their diets and lifestyles, I was surprised at how the stresses of "financial health" started weighing on them. Buying or selling their homes, unplanned car or house repairs, the ups and downs of the markets; it often lead to bad eating and lack of sleep."
Looking for a new challenge and the next step in helping people lead "healthy" lives, Bill found a home with Province Mortgage.
"I could tell the next big impact I was going to make was with helping people with one of the biggest financial decisions in their lives; buying a home. When I found Province, I knew I had found a company looking to do things the right way for their clients, simplifying what could be a very complex and stressful process."
Bill brings an energy and drive to go above and beyond for clients, knowing that the truth of the homebuying process is this: you don't want to spend all your time becoming an expert. That's why you come to the experts. He doesn't want you obsessing over rates, points, fees, costs; he wants to get you into a home so you can spend time with family and friends. And not just any house, the right home that'll put you in a good position financially for a long time to come.
Bill is lifelong Cheshire resident, and enjoys spending time with his girlfriend, kids and dog; relaxing at the movies and soccer games, getting some air at a trampoline park or shooting BB guns in the backyard.
Of the 100 steps in the home buying process the most important would be just calling Bill, he'll handle the other 99!
"William was extremely knowledgeable in the home buying process, the app was very easy to navigate through, I appreciate all he did with explaining vital details to make my hone buying feel as comfortable as can be. Great job!!!!!"
-Miguel C. from Thomaston, CT
"Bill Bateson was a rock star!! He was ahead of things, anticipating, and a leader in this transaction. He helped craft a structure that was ideal for my wife and I as we went thru this transaction. He is a great communicator and frankly a nice guy with a great sense of humor and easy to talk to. Dianne Odell who helped on the transaction was fantastic as well. Easy to work with and stayed very much on top of things. An overall A++++ experience."
-Daniel M. from Old Lyme, CT
"Bill walked us through and worked with us every step of the way. He was patient with us and treated us respectfully even before our credit was at a point to qualify for a mortgage. He followed up in a timely manner every time to both calls and emails. Bill gave encouragement and advice that was invaluable, and I know that we wouldn't be homeowners today if it weren't for Bill and the team of professionals he had working behind him."
-Steven S. from Torrington, CT