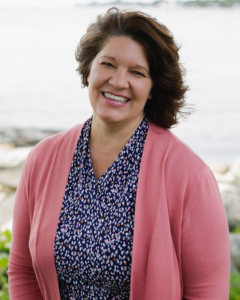 Tina Anderson
Sr. Mortgage Advisor
NMLS #34264
(781) 789-7111
About Tina
Tina Anderson is a Senior Mortgage Advisor from Stoughton, MA. A Liberty University Graduate, Tina brings over 20 years of mortgage lending experience to her clients.
Honesty, integrity, and unparalleled customer service are the key components Tina attributes to her success in the mortgage industry. She loves helping first time homebuyers work through the daunting process as well as her seasoned clients.
Tina consistently was awarded the top producer's President's Club recognition with Champion and has since worked for several Mortgage Companies in Stoughton, Braintree, Quincy, and Needham before making a move to Province Mortgage Associates. Working for a company like Province Mortgage with superior customer service, as well as with a group of friends, is the best feeling in business. The Province Mortgage Team is a group of diverse sales people all with the same goal in mind. We work to wow our customers and make their mortgage experience exceptional so they will want to come back in the future and refer us to their family and friends.
Tina loves spending time with her husband Adam, and two children, Erik and Ella when she's not helping her clients. Dennisport, Cape Cod is their preferred destination in the summer months! Their beagle Zoey and money cat Nala also keep them entertained!
"Tina made EVERYTHING happen. With our busy schedules, we would have missed every deadline if it wasn't for Tina. She is so knowledgeable. Couldn't be happier. We have referred others to Tina in the past and will do so moving forward."
-Christopher K. from Lenox, MA
"Tina was extremely helpful and extraordinarily pleasant to work with. She answered all of my questions, even ones I didn't know I had. All of her recommendations were top notch as well."
-Ann S. from Easton, MA
"Tina Anderson helped us refinance and looking back
we think this was the best refinance experience we have ever had, and we have had our fair share over the years. In fact, it was so positive that we ended up refinancing several properties with Tina, until we simply ran out of the properties. Tina offered great overall service. She is highly qualified and knowledgeable with strong attention to details. We found that Tina can clearly explain nuances we have not taken into account and propose valuable options we haven't even considered before. She is very responsible and had always done what she had promised, which in our eyes is definitely an asset. In addition to all this Tina is also very nice, friendly and personable which helped make our refinance experience with her not only financially useful but also very pleasant."
-David A.