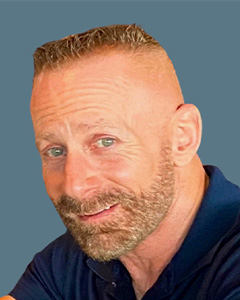 Stephen Antonelli
Senior Mortgage Advisor
NMLS #
18763
(401) 578-3344
About
Stephen
Senior Mortgage Advisor, Stephen Antonelli was born and raised in North Providence, RI and later moved to the town of Cranston back in the 1980's. Growing up with two brothers, Steve attended high school at LaSalle Academy and then moved on to his college career. After college, his professional career began as a sales representative for Dubois Chemical. "Sales was always a great fit for me because I truly love people and I am driven by making my own way and creating my own success." Stephen was attracted to the mortgage industry and was hired by Connecticut based Narragansett Mortgage Company which became one of the very first mortgage lenders in the state of Rhode Island. He eventually opened his own company, Metropolitan Mortgage Company in Providence, RI.
Despite Stephen's success as an owner, that responsibility comes with the stress of heavy regulation and audits, so he became a Loan Officer for Majestic Mortgage in 2006 where he remained through two company buyouts, most recently by Movement Mortgage. With over 30 years under his belt, Stephen made his move to Province Mortgage Associates in 2023, connecting with their strong reputation, unprecedented peer support, and family-like culture. "I've seen it all in our business, and I've learned that no matter what is happening in the market, mortgage professionals need to adjust with the times. People will always be buying homes, and I want to be the guy that helps them." Stephen shares his own story to create confidence in consumers, and his extensive experience and knowledge play a key role in helping both clients and Realtors® succeed.
"My mindset is to do whatever it takes to get the loan to the closing table, and I'm always available 24/7. When Stephen is on vacation, he tells his kids that when his phone rings he needs to answer it. "That's WHY we get to go on vacation!" Regional Sales Manager Tim Johnson shared, "Someone with Stephen's professional experience is exactly what helps Province Mortgage Associates to provide a 5- Star home buying experience. His vast network of industry professionals and welcoming personality make him the 'go to' professional for answers about anything real estate." When Stephen is not making dreams come true for buyers and homeowners, he enjoys spending time at their vacation home in Provincetown, MA with his husband Ben and their two kids.