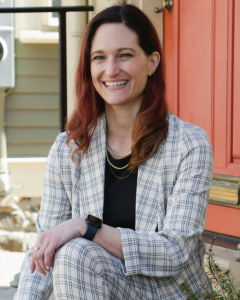 Rachel St. Sauveur
Sr. Mortgage Advisor
NMLS #206460
(401) 465-4878
About Rachel
With over a decade of mortgage lending experience, Rachel St. Sauveur began her journey in the mortgage industry as a part-time telemarketer for Home Loan and Investment Bank while attending Roger Williams University, where she was part of their NCAA softball team.
During her senior year she fell in love with the mortgage industry and began her internship in the Audit and Compliance Department of Home Loan and Investment Bank. Rachel graduated with two Bachelor's Degrees, in Psychology and Criminal Justice.
Rachel accepted a position as Mortgage Advisor at Northpointe Bank (Formally known as Home Point Financial). Eleven years later, Rachel has found herself as part of the Province Mortgage Associates family, which offers her an award-winning culture and strong team of back-end support to better serve her clients. Rachel's clients appreciate her product knowledge throughout decades in the industry, her strong communication skills, and overall helpful nature.
When Rachel isn't helping her clients, she can be found with her son, Bryson, her significant other, Drew and his four children. She also enjoys playing indoor soccer on the weekends.
"Rachel went above and beyond to help me. Some obstacles occurred and even though it was high stress Rachel kept her composure and helped get the deal done. She was very helpful!"
-James D. from Charlestown, RI
"Rachel always provided thorough, prompt and timely information. She is a gold mine of information and as first time homebuyers I knew we were in good hands. She came highly recommended and for good reason. Ten out of ten would recommend her."
-Shari-Gay C. from Coventry, RI
"Rachel is a very pleasant & on top of her game lady to work with, she kept me informed on the entire process and made things very easy. I would work with her again for sure, and will spread the word about her and the company she works for. Two thumbs up."
-Robert B. from Cumberland, RI