Province Cares
Each year, Province Mortgage joins hands with local organizations to increase growth and wellbeing within our community. Please browse on to view some of our latest initiatives!
---
Likes for Samaritans | September, 2018
In September of 2018, we were honored to stand side by side with The Samaritans of Rhode Island in an effort to raise awareness about suicide prevention and anti-bullying, in particular the prevalence of bullying and its effects on young people.
For our part, we donated $1 for every Facebook like we received throughout the month of September, finishing off at nearly 500 likes while helping get the word out about suicide prevention and anti-bullying. We can't thank Samaritans RI enough for their participation, outreach, and cause.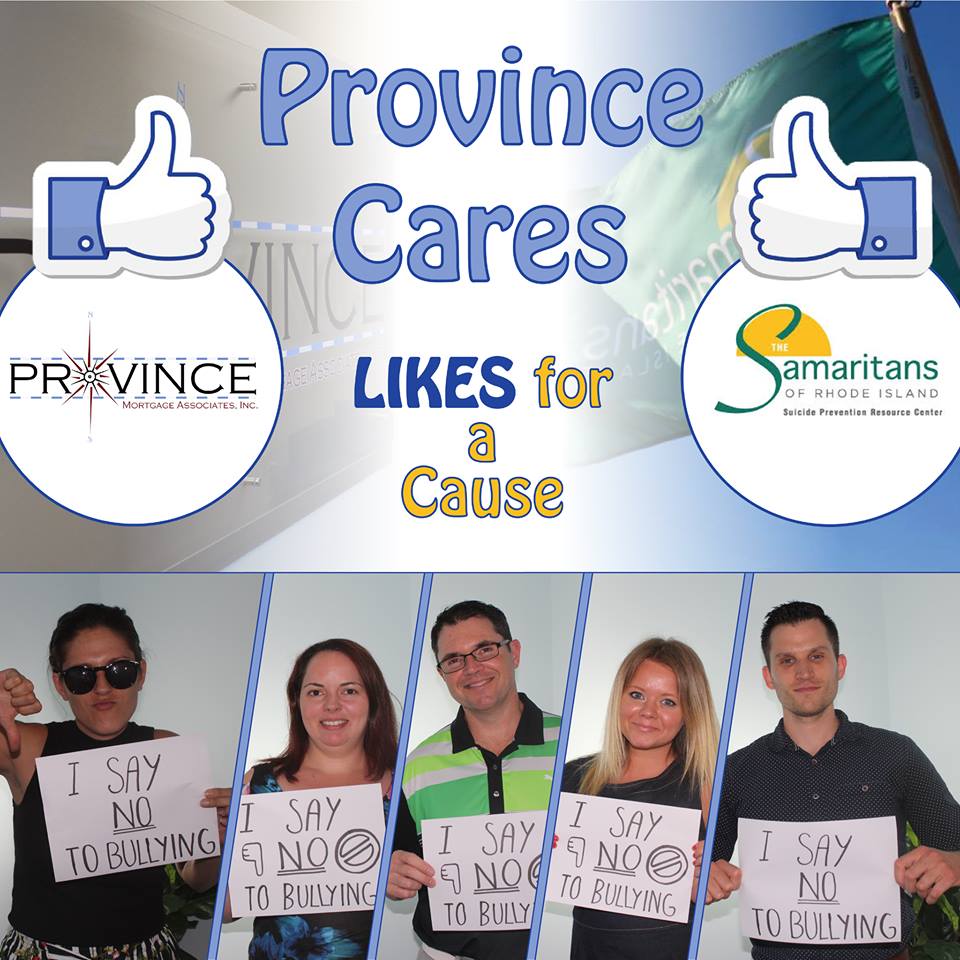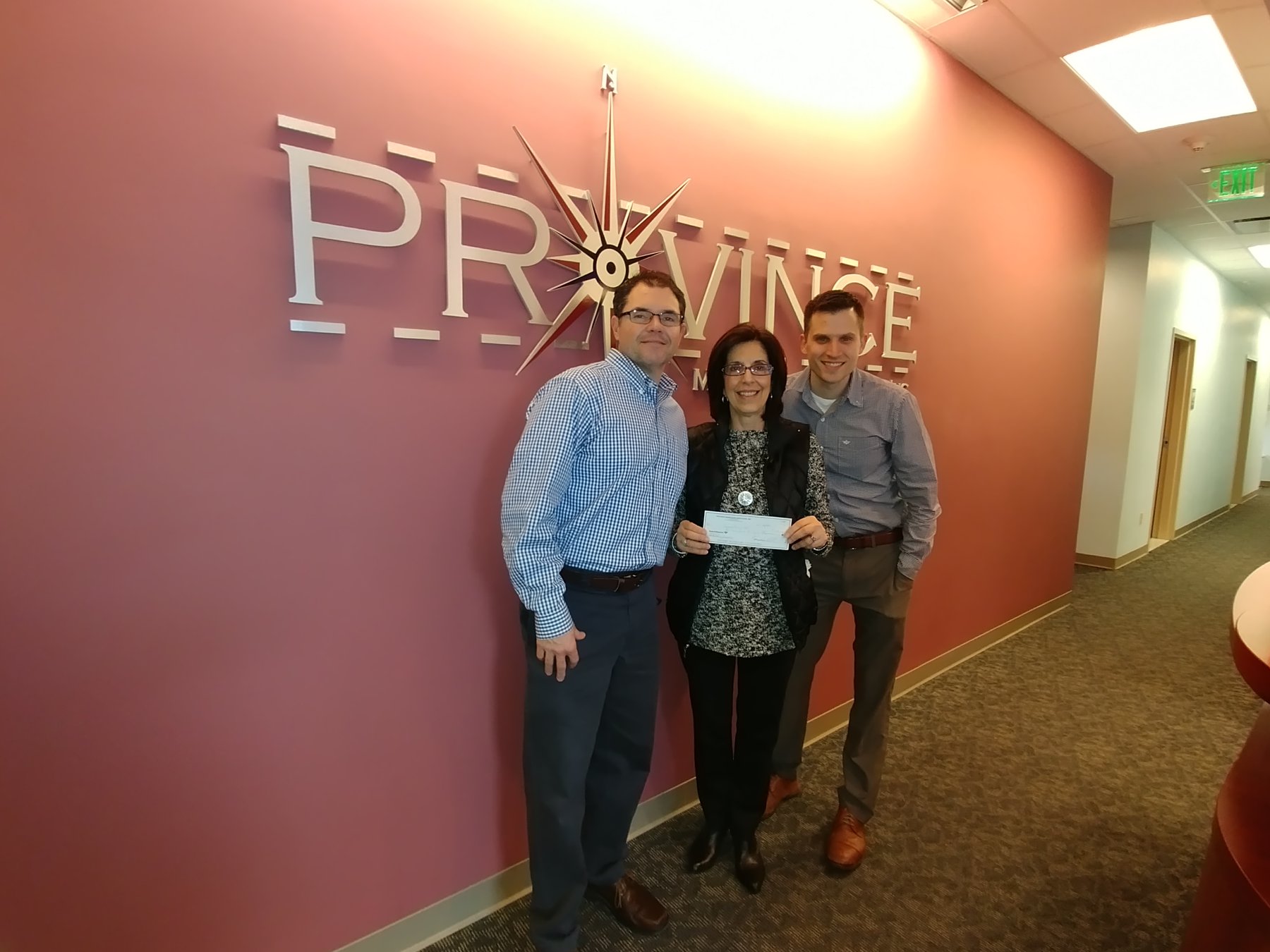 Who is Samaritans of RI?
Established in 1977, The Samaritans is the state's only charitable organization exclusively dedicated to suicide prevention education and grief support. ALL donations to The Samaritans support this Rhode Island based organization.
To learn more about suicide and bullying prevention, visit The Samaritans of RI: What to Know about Bullying.