Account Activation & E-Consent Procedure
Please follow the steps below to activate your Encompass dashboard and give your electronic consent. Doing so will allow your Mortgage Advisor to participate with you digitally through every stage of the process!
Step 1: Within initial email body, select "Click here to visit the website".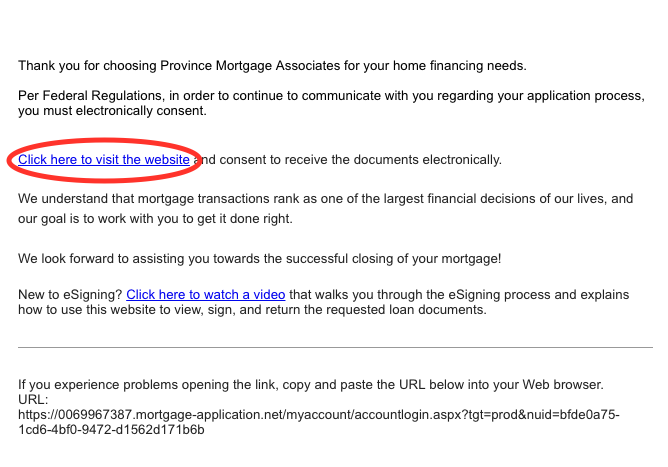 Step 2: Link will take you to Create New Account dashboard. Here, ll out your account's requested information. If the subject property is TBD, type TBD into the Subject Property eld. Click "Create New Account".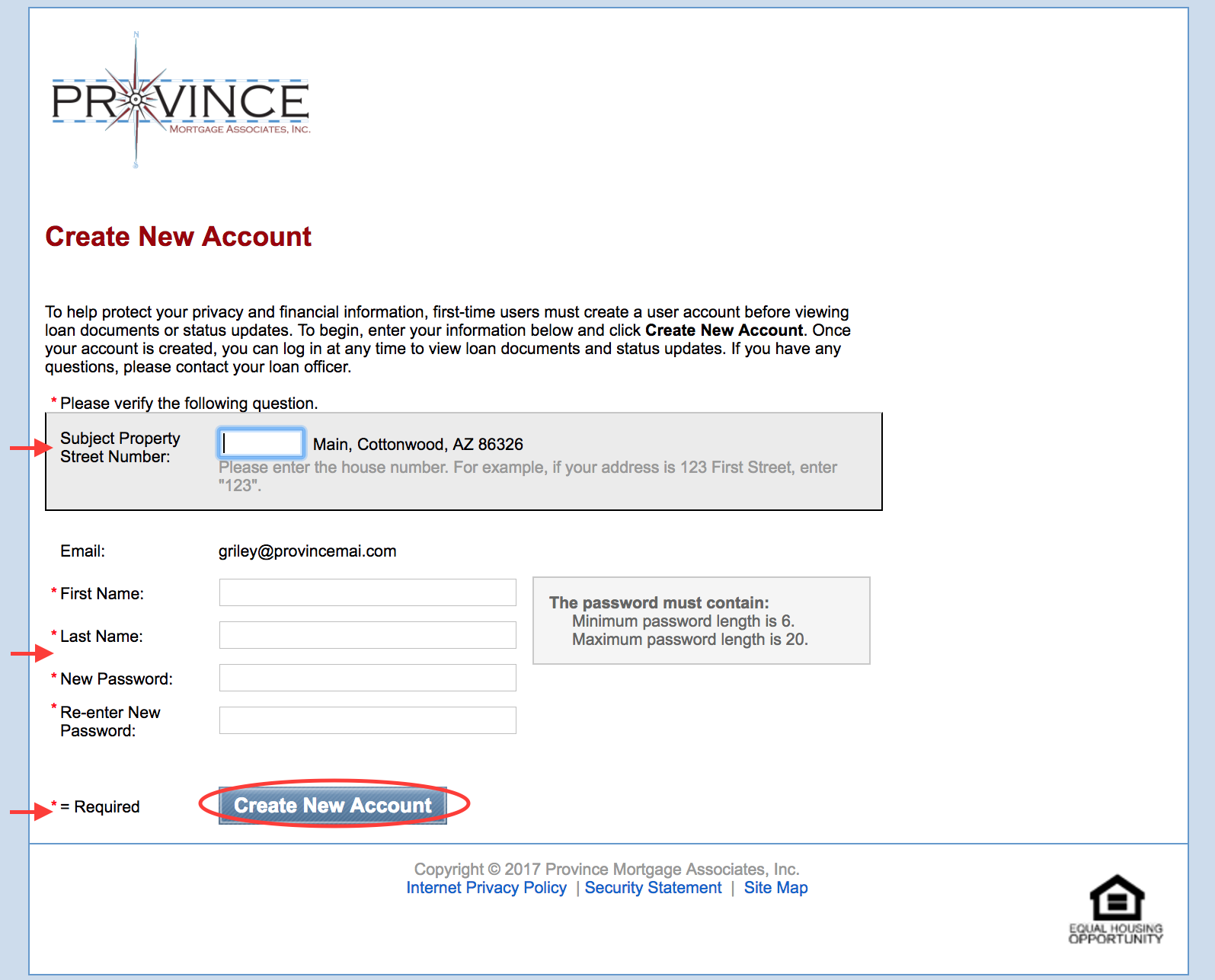 Step 3: System will state that an activation request has been sent to your email address. Login to your email to accept request.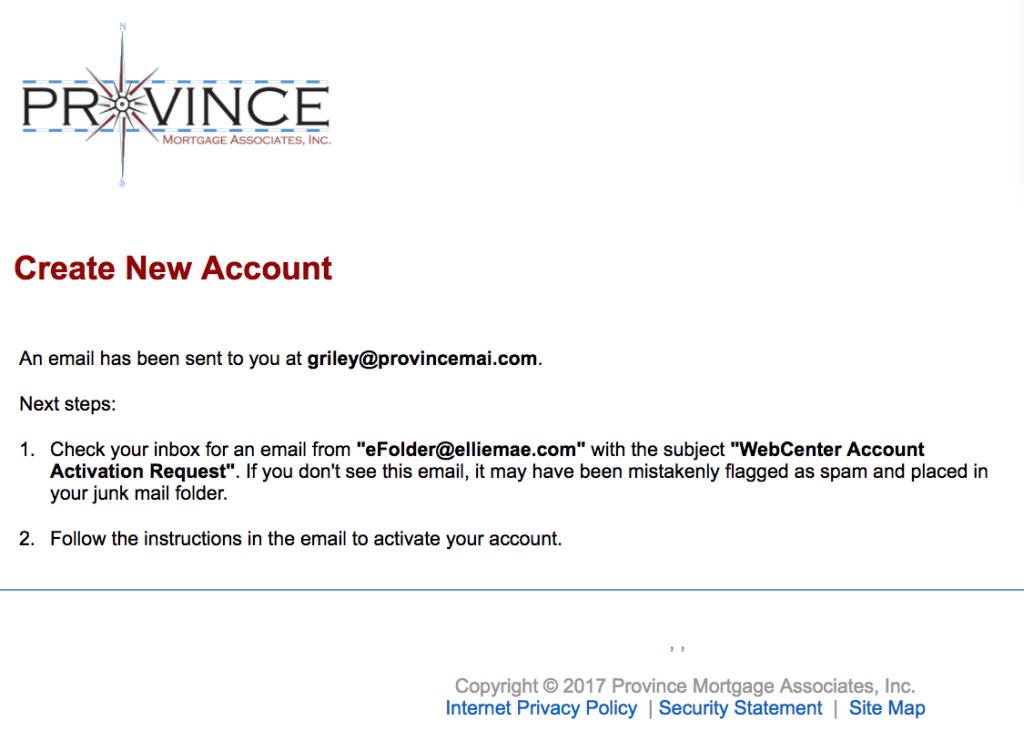 Step 4: Select "Click here to activate this account" from email body.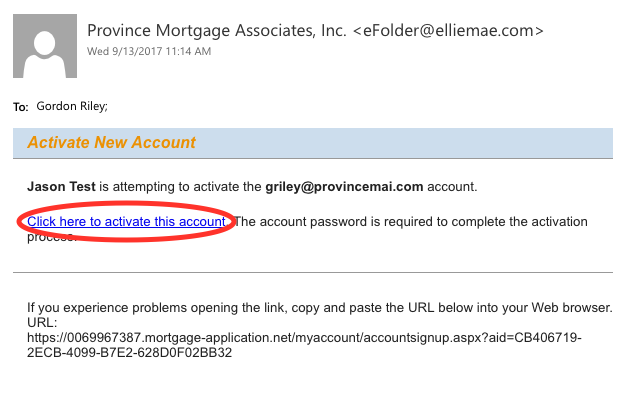 Step 5: Link will take you to Activate New Account page. Enter your password and click "Activate New Account".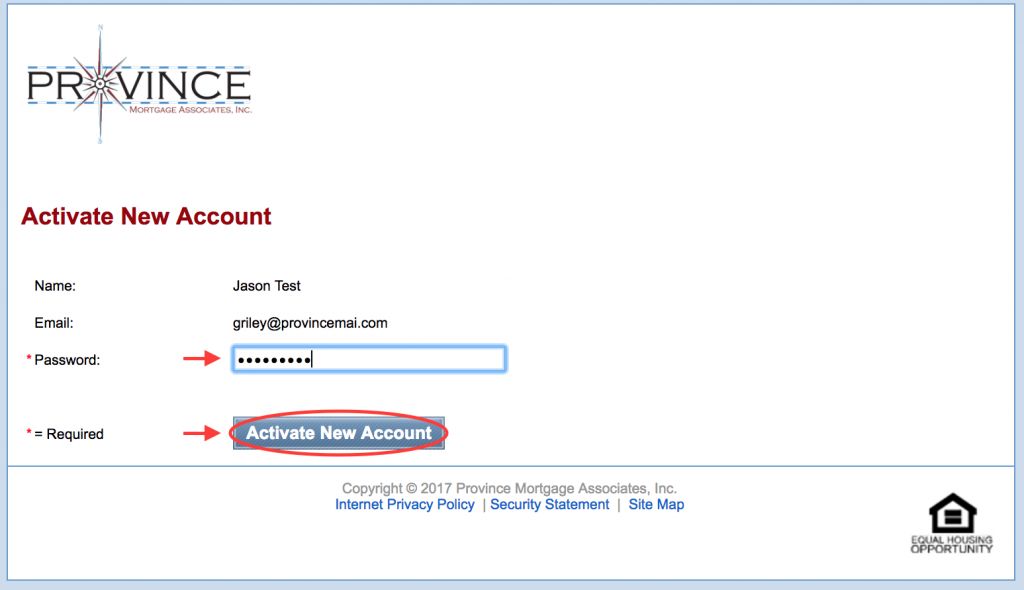 Step 6: You will then be sent to your personal loan dashboard. From here, click "View" within the Province Mortgage Associates: Electronic Consent box.
Step 7: Scroll and read through conditions, then click "I Agree" to issue your consent.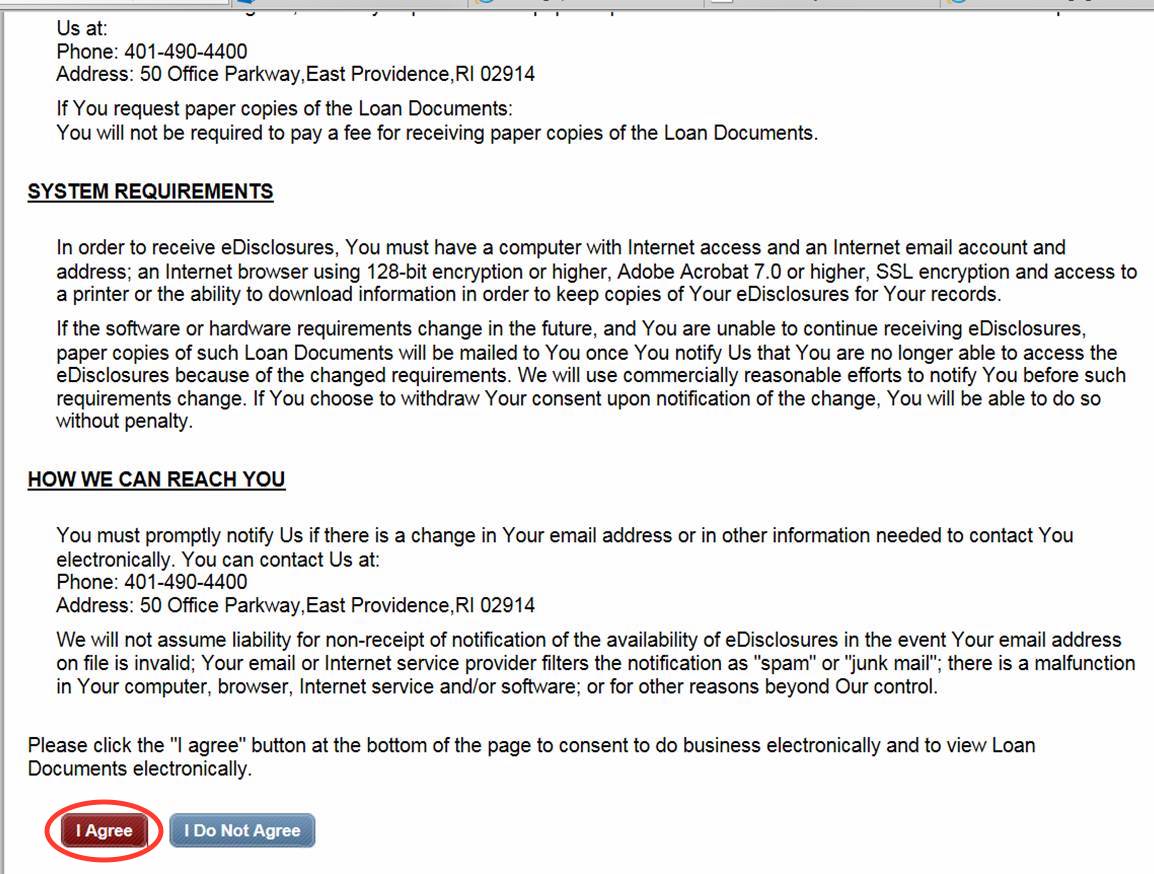 Step 8: Success! Your personal dashboard can now be accessed to check up on all current milestones, as well as your loan's status, going forward!