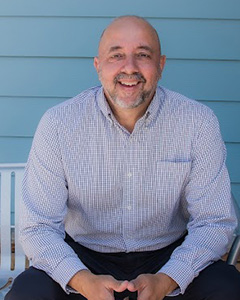 Ed Collins
Sr. Mortgage Advisor
NMLS #10380
(401) 862-7151
About Ed
Ed Collins is a Senior Mortgage Advisor from Cranston, RI who holds over 32 years experience in the mortgage industry. A veteran in his craft, his story dates back to 1988 when, after a 6-year enlistment in the United States Air Force, Ed decided to make the move into mortgages. Since then, his past has grown to encompass nearly every facet of the business, including sales, management, all manner of loan advising, and finally, his most recent position as Senior Mortgage Advisor with Province Mortgage Associates.
Throughout his career, Ed has earned many notable accomplishments which have helped cement his reputation in the industry, including the coveted 5-Star Professional Award, which he has received 10 years in a row since its origination, as well as numerous "Top Producer" Awards and other company accolades. His secret is treating everyone he meets like family. Ed is a firm believer that it is integrity that defines who a person is, a creed he never fails to take with him wherever the road may lead.
Ed built his home in Exeter and has lived there for the last 22 years, with his wife, Gina. Ed has 4 children, his sons Nathan and Michael, and daughters Meagan and Madison. Ed also has three grandchildren, Parker, Logan and Lorelei.
"Ed made the refinancing option easy from start to finish. He was timely, ALWAYS friendly and polite, and got back to us on any questions within ten minutes. I will of course be referring Ed to my friends and family members when purchasing or refinancing!"
-Katie D. from Smithfield, RI
"Ed was professional and compassionate. I greatly appreciated the time he took to explain everything to me. Ed's attention to detail and communication is unlike any I have experienced before and made a stressful situation effortless. THANK YOU, ED!"
-Christine H. from Richmond, RI
"Ed communicated by text, e-mails and phone calls to make sure we understood the process.He made us aware of each step and how long to expect to complete each step. He also made arrangements for an attorney to come to our home to fill out necessary documents so that we would not be inconvenienced. He was very thorough."
-Elizabeth A. from South Kingstown, RI