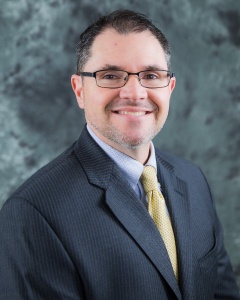 Don Wilson
Marketing Director
NMLS #13489
(508) 505-5655
About Don
Massachusetts native, Don Wilson, is a graduate of Somerset High School and the Bryant University Bachelor and MBA programs. Prior to becoming a mortgage professional, Don helped pay for his college education by singing and playing guitar throughout New England, with his biggest claim to fame being a live performance with Jimmy Buffett. In 1997, Don began his professional career as a Loan Originator with Champion Mortgage and went on to win President's Club honors 4 times as a top sales performer with two different companies. The key to his success in earning consistent referral business has always been his personal approach and his never-ending commitment to creating clients for life through integrity, honesty, and trust.
Don became a founding member of Province Mortgage Associates, Inc. when his long-time colleague and friend, Dave Currie, opened the company in July of 2005. He transitioned into his current role as Marketing Director in 2008 by taking over the "MORE" Financial Wellness Program, bringing free mortgage education to area companies in an effort to create successful homeowners. Perhaps Don's most successful project at Province has been the "Referral Training Boot Camp" which he designed to help mortgage, real estate, and other sales professionals transform their approach to earning referral business by choosing a better mindset and implementing more active daily prospecting habits.
Don has been recognized as an outstanding public speaker highlighted by his sincere approach, his quick wit, and his ability to relate to people from all walks of life. He enjoys playing guitar, singing, golf, fishing, and quoting lines from classic comedy films. Most importantly, Don enjoys spending time with his wife Jayna, and hanging with three beautiful kids, Delaney, Jocelyn, and son Jacob.
What's YOUR Woobie: Simple Strategies on Your
Uncomfortable Path to New Opportunities
Don Wilson has spent his entire sales career as a mortgage professional in the ever-changing and competitive real estate industry.
Although the relatable metaphor of using his "Woobie" to impact positive change is geared mostly towards sales professionals and referral-based businesses, this whimsical yet powerful concept can be easily applied to almost any desire
for self-improvement.
Grab your security blanket or stuffed animal from childhood and let Don, along with his many mentors, family, and friends take you on the journey to finding YOUR uncomfortable path to new opportunities.