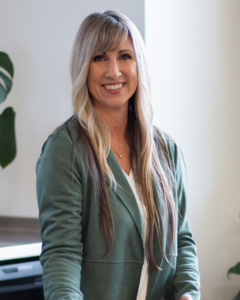 About Stephanie
Sr. Mortgage Advisor, Stephanie Davis Brettman, grew up in Killingworth CT, and later settled in Guilford where her family roots date back several generations. She grew up loving academics, music, and she also played volleyball for the Guilford High School women's team. Following graduation, Stephanie started working for Southern Connecticut Gas Company as part of their sales administration and support team where she remained for 8 years as one the youngest of over 600 employees. It was a very exciting time in her life, growing in her career with such a well-respected organization while taking college courses at night. As she continued to excel in sales, Stephanie also graduated with her degree in Business Administration from Quinnipiac University and made the move to the automotive industry where she worked for both Saab and JN Phillips as a sales and leasing consultant.
A car represents one of the biggest purchases other than buying to a new home, and I was driven by helping customers make sound financial choices. When you do the right thing, treating people like family, they trust you and become a loyal client for life." Stephanie carried this same philosophy forward when she was hired by Wells Fargo Bank where she grew into her new position as a Home Mortgage Consultant. Over her 11-year career at the bank, the center of her success was building relationships by really getting to know her customers, acquiring a deeper understanding of their needs, and creating the best solutions for purchasing a new home or refinancing to save money. "I truly enjoy helping buyers and homeowners, and I'm committed to always being available when it comes to helping my clients and network partners. I am also sure to keep my real estate agents informed and engaged throughout the process, understanding that the line of communication needs to remain open to ensure we're providing that 5-Star experience." In November of 2022, Stephanie chose to move away from banking when she was hired as a Senior Mortgage Advisor with Province Mortgage Associates, a local mortgage lender with one of the best reputations in their market.
"The Province culture is about people, and I wanted to become part of a team where all employees support each other with the common goal of creating highly satisfied clients. I feel that this is where I need to be to not only provide the best service, but also to take my career to new heights. I simply like the way Province does business!" Peter Barna, Regional Sales Manager for the Shelton, CT team at Province Mortgage Associates shared, "I have known Stephanie for over 10 years and worked closely with her in past.  She has a tremendous work ethic and an incredible drive to help others. Stephanie goes above and beyond for her clients, and she's the perfect addition to our Province team!" Stephanie and her family still reside in rural North Guilford, CT near the Blue Trails where they enjoy hiking, and she has two daughters and two stepsons. When she is not creating happy homeowners, cooking is her passion, and she loves entertaining and spending time with family and friends. Stephanie and her husband also want to see the world with their next 'bucket list' trip being an African Safari.