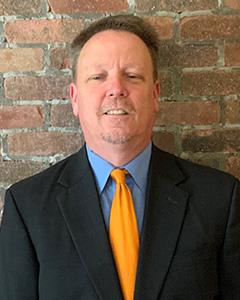 Richard McCarthy
Sr. Mortgage Advisor
NMLS #
419043
(203) 260-5200
About Richard
Senior Mortgage Advisor, Richard McCarthy grew up in Stratford, CT and attended Bunnell High School along with his two brothers. Growing up he loved playing sports like basketball, baseball and football as well as listening to music whenever possible. Rich went on to attend Southern Connecticut State University and graduated with a BA in Business Management. He landed his first job out of college when he was hired by Enterprise Car Rental, a company renowned for providing great customer service and satisfaction where he excelled as a leader, eventually managing multiple locations. 
After a successful time assisting clients in the rental industry, Rich decided he would like to help clients obtain the dream of home ownership.  He started working with Wells Fargo in 2005 as a Home Mortgage Consultant. "Providing an excellent customer experience is the most important thing to me.  If you do, everything else takes care of itself, and it starts by listening carefully to goals the of every person."  Client reviews of Richard share details of professionalism, his courteous nature, and that the expectations set for the mortgage process happened exactly as expected. His philosophy of under promising and over delivering is also reflective of how Realtors describe him. They highlight his honesty, availability, and that he always delivers! 
After more than 17 years at Wells, Richard chose to become part of the Province Mortgage Associates team in 2022 as a Senior Loan Officer working from the Shelton, CT office. He was driven by their reputation for providing a 5-star client experience and their unprecedented peer support. Regional Sales Manager, Pete Barna shared, "I worked with Richard for the better part of a decade and have always been amazed by his ability to work through even the most difficult loan scenarios. He is a true professional that understands the complexities of the process and how to communicate them, especially to first-time homebuyers."  Richard has never left his community, currently residing in Shelton, CT where he loves spending time outdoors with his wife Patty, his two sons, Thomas and Peter, and their dog Leland.