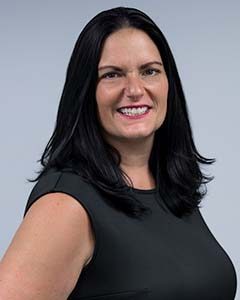 Rebecca Bouley
Mortgage Advisor NMLS#1698720
Phone: (401) 490-4400 |📱 Go Mobile
---
About Rebecca
Senior Mortgage Advisor, Rebecca (Becky) Bouley grew up in East Providence, RI and attended East Providence High School. Upon entering her college years with the goal of acquiring a degree in business, she was hired just a few months after graduation as a file clerk for Home Loan Investment Bank. Twenty-two years later she had earned her position as Vice President of Servicing and Collections successfully mentoring 35 entry level employees by teaching skills and techniques to handle difficult client situations while fostering a positive work environment. "Every day we spoke to unhappy clients that were dealing with home foreclosure and car repossession. We started looking into creative financing and new mortgage products that could help these people stay in their homes."
Eventually, Becky found herself seeking solutions to help homeowners better understand and effectively maintain their mortgages from the beginning of the process and made the decision to leave the bank and evaluate what her next steps would be to advance her career. After an 8-month hiatus she followed the advice of a former mentor and decided that she wanted a chance to be that first point of contact as the loan originator. "I never thought that I would become a loan officer. Being on back end of the process you experience a lot of client frustration and wonder if things could be done differently to avoid hardship." She wanted to be an educator and a true mortgage advisor that was dedicated to setting clients up for success with home ownership.
After four years at two different banks, Becky made her move to Province Mortgage Associates in 2021 to offer a better client experience and to become a part of an elite team of mortgage professionals. Becky's passion for helping people and the Province Mortgage Associates commitment to providing the best "5-Star" mortgage experience in their market has become the perfect match for taking her career to new heights. Becky resides in Warwick, RI and enjoys golfing, spending time with her husband Anthony, her two boys, Noah and Conner and their dog Otis. 
---
Go Mobile with Rebecca
Apply for a mortgage or refinance online, scan and upload documents, get real time loan status updates, and keep in touch with Rebecca every step of the way!
---