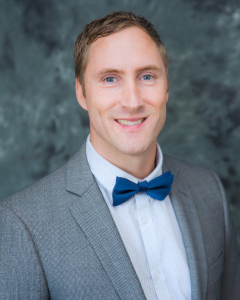 Matt Reith
Sr. Mortgage Advisor
NMLS #1787090
(203) 339-1766
About Matt
Matt has always had a calling to help others. His tenure as a Navy SEAL continuously placed him in situations that allowed him to have a positive impact on people's lives. He joined Province because of the company's values, culture, and the ability to continue to serve others.
After being honorably discharged from the military, Matt returned to Connecticut, where he resides with his wife, two daughters, and Great Dane. He holds a Bachelor's Degree from Norwich University and a Master's Degree in Real Estate Development from New York University.
Matt is committed to building relationships with those he serves to assist them in reaching their long-term financial goals. By simplifying the complicated process and educating his clients, he eases trepidations and provides clarity to the stressful home buying process. He understands that there are many factors to consider when obtaining a home loan; interest rates are simply one element of the complete package. Using a holistic approach, Matt will review qualifying factors, enabling you to understand which loan provides the best fit that offers the lowest cost over the life of the loan.
Contact Matt today to get started on making your home-ownership dream come true!
"Matt was exceptional! He is truly knowledgeable and patient. He took time to explain all of the intricate details pertaining to mortgage lending. As this was my first home purchase, I was extremely nervous and constantly worried. However, Matt made the process bearable. In the future, I will be making other purchases and I will most definitely use Matt's services again!"
-Avalon P. from Bridgeport, CT
"Matt explained everything to us and made the whole process easy. He got back to us right away when ever we needed to ask him something. Matt was friendly and we really enjoyed talking with him. I would use him again and would recommend him to anyone I know."
-Susan C. from Rocky Hill, CT
"Mr. Reith made a very stressful experience in our life much much easier by gladly answering all our questions, big and small, and always taking the extra step to make sure we understand the process. I can tell he is genuinely a good person and am very pleased to have worked with him."
-Rosemarie V. from Naugatuck, CT