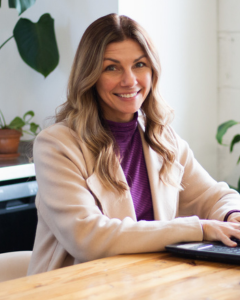 Mandy Miller
Sr. Mortgage Advisor
NMLS #
1893569
(203) 530-4361
About Mandy
Sr. Mortgage Advisor, Mandy Miller was born in Suffolk County, Long Island and later settled in Meriden, CT just after middle school. She attended Orville H. Platt High School where she excelled in both music and theater earning the lead role in their production of South Pacific. Mandy went on to study accounting and business management at Southern Connecticut State University which led her to an early career in office management positions, supporting businesses in both for-profit and non-profit sectors. She earned the position of Director for a nonprofit organization supporting adults with mental illnesses. Although this position gave her great philanthropic satisfaction and accomplishment, she found herself wanting to make more of a direct impact in the lives of people living in her community. 
Having a lifelong passion for real estate, Mandy's natural knack for numbers, her ability to multitask and an intrinsic desire to advocate for others, catapulted her advancement into the mortgage industry. She is always eager to guide and educate borrowers through the intricacies of the mortgage process. Mandy shared, "I truly care! I believe in putting my clients' best interest above all else, helping them become financially sound and treating them like family." Realtors enjoy working with her because she is always available, and she's honest and transparent when it comes to clear communication. "I reach out before the other shoe drops." With almost 50 Five Star reviews on various platforms, Mandy's attention to detail and professionalism with her clients and referral partners is unsurpassed.
Having worked with multiple well-respected mortgage lenders, she has chosen Province Mortgage Associates as her home. "At Province I am surrounded by an unprecedented base of knowledge and support, and I've become stronger because of them." Peter Barna, Regional Sales Manager for the Shelton, CT location is thrilled to have Mandy as part of their growing team. "Mandy is a dedicated professional who truly cares about her relationships!" Mandy enjoys spending time at the soccer field with her husband Randy, and her very active daughters Skylar and Ripley. She is also an avid runner and can frequently be found on the Farmington Canal training for her next marathon.