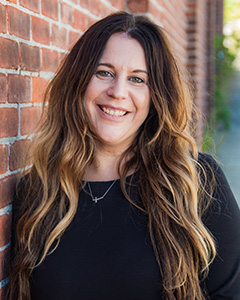 Lori Venditelli
Senior Mortgage Advisor
NMLS #
1188325
(401) 585-3823
About Lori
Senior Mortgage Advisor and native Rhode Islander Lori Venditelli grew up in Warwick, and enjoyed taking ballet, tap and jazz classes when she was young. She went to Warwick Veterans Memorial High School where her favorite activity was singing in the chorus. After high school she attended CCRI and the New England College of Business where she took paralegal courses and studied banking and finance. From her early days of working at the mall through her years as Marketing Manager for multiple local car dealerships, being employed since the age of 15 has taught Lori the value of work ethic and what it truly means to be part of a team.
Lori has been in the mortgage industry for over two decades and has gained extensive operations and underwriting experience while learning how to provide her clients with in-depth knowledge about the entire mortgage process. "I pride myself on making sure my clients are informed every step of the way because that delivers the 5-Star experience they deserve." Lori is a life-long Warwick resident and has an intimate understanding of her local market. In 2022 she officially made her move to Province Mortgage Associates because she observed a different level of teamwork and peer support that offers her the best environment to thrive as a mortgage professional. 
Regional Sales Manager Tim Johnson shared, "Having known Lori for many years she has excelled at every stage of her career from Loan Assistant to Processor and ultimately to Mortgage Advisor. She has mastered each position with precision and positivity, and her character is the perfect match for our culture here at Province." Lori is a great communicator who brings tremendous value to Realtors and other network partners. When Lori is not helping buyers and homeowners in her community, she enjoys spending time at the playground or down by the water with her daughter Amelia. Like Lori growing up, Amelia is also a dancer, and she loves playing spring soccer because her mom is the Assistant Coach.