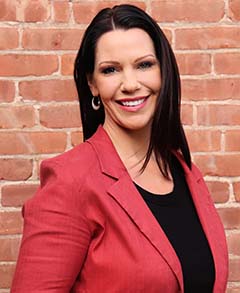 Emily Wilson
Mortgage Advisor
NMLS #2172268
(860) 659-7801
About Emily
Mortgage Advisor, Emily Wilson was born in Massachusetts and grew up in upstate New York. Her passion for helping children inspired her to obtain her Associates Degree in Child Development from Southern Vermont College and also her Bachelor of Science Degree in Human Development and Family Studies from UCONN. Emily remains committed to being a part of her Connecticut community stating, "I truly believe it takes a village to raise a family." She is grateful for the support she receives, while also offering any of her own resources to help others in the process of raising her own six children.
After many years of teaching preschool, nannying, and working in retail as a sales consultant and stylist, Emily decided to pursue a new career as a mortgage professional combining her desire for helping families succeed with her love of real estate. In 2021 she joined the team at Province Mortgage Associates working from the Shelton, CT location. Wilson shared, "I was instantly impressed by the principles and integrity of President, Dave Currie and his company, especially regarding their commitment to community outreach." Emily immediately discovered the company's 5-Star reputation and decided that being a part of their elite team aligned perfectly with her ethics, standards, goals and enthusiasm for helping homeowners. As an active listener she takes great pride in carefully assessing each mortgage scenario to provide the best solutions that are delivered with world class service.
Regional Sales Manager, Pete Barna commented on Emily, "Her positive attitude and organizational skills will prove to be the difference in her success. She is extremely attentive and attacks obstacles from all sides, while always keeping an open mind." Beyond her passion for serving others through the loan process, Emily is focused on balancing the job of being a mother of six along with her husband Jimmy. In addition to attending her kids' dance competitions, basketball and soccer games, and chasing her 3 and 5-year old littles around the yard, health and wellness are also very important to Emily: Good nutrition, running, spinning, and any type of fitness are what help keep her balanced and better able to live her life to its fullest!