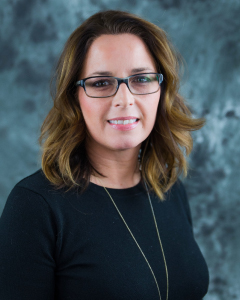 Danielle Gervais
Sr. Mortgage Advisor
NMLS #13505
(401) 263-3551
About Danielle
Danielle Gervais was born in raised in Warwick, RI where she attended Pilgrim High School, graduating with honors in 1993. Sparked by her interest in law, she attended Roger Williams University. Her college career was highlighted by helping a family friend who was suing a major corporation, researching their case, and discovering medical documentation that awarded them a $1.5 million dollar lawsuit. After graduation in 1997, she worked as a Paralegal at some of Rhode Island's top Real Estate Law firms researching and clearing titles while also performing real estate closings. She eventually earned a position in management where she remained for 3 years in real estate law.
Danielle's passion for helping people build wealth through real estate inspired her to become a Loan Officer with Champion Mortgage in 1999 so she could be more involved from the beginning of the process of her clients attaining their financial goals. For nearly 10 years, Danielle also produced her own live radio show titled, "RI Home and Life" where she educated consumers and answered listeners' questions about mortgages and real estate every Sunday on 630 WPRO and 99.7FM.
Danielle joined Province Mortgage Associates when they opened their doors in 2005 where she has been working as a Senior Mortgage Advisor ever since. In addition, she also serves as their Product Specialist, responsible for training and support on all mortgage products and keeping the entire team up to date on any changes or trends within the mortgage industry. When Danielle is not helping her clients or her teammates, she enjoys spending quality time boating on Johnson's Pond with her son Greyson and their golden doodle, Ginger.
"You did it again! Exceeded my expectations for another home refinance. Why can't everything be this simple. Quality service, great new rates and well earned trust! Thanks!"
-Lara H.
"She was wonderful from the first conversation through the entire process. Always available and professional. She made it seem less and not stressful which is saying something when your making one if the biggest purchases of your life."
-Patricia M. from Warwick, RI
"I highly recommend Danielle for mortgage services when purchasing or refinancing a home. I was fortunate to have her assistance when we purchased our home several years ago and when we refinanced last month. Danielle is always easy to contact and is patient with answering questions and providing different options for financing."
-Amy E. from Smithfield, RI