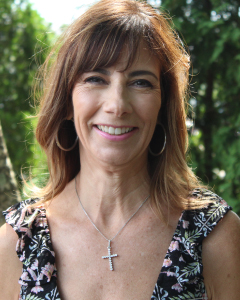 Ava Martinelli
Sr. Mortgage Advisor
NMLS #23267
(401) 225-0042
About Ava
Born and raised in the Ocean State, West Warwick resident and Senior Mortgage Advisor, Ava Martinelli has been helping home owners since 1983. In 1987, she founded her own mortgage brokerage firm, Diamond Funding Corporation, successfully operating in seven states. Ava proactively grew the business for 21 years which allowed her to experience literally every aspect of the mortgage lending business. Ava is part of an elite group of mortgage professionals who have survived the many changes in federal/state regulations as well as market shifts for over 30 years. "I've been there, done that," she stated with a laugh. This kind of experience has earned Ava the professionalism that it takes to navigate any client through the mortgage process with precision and timeliness. "Whether a client is a first time homebuyer or someone who has purchased or refinanced in the past, I pride myself on guiding people down the path to the best options available. I am known for my extraordinary service and my commitment to accessibility."
2017 marks the year that Ava made her move to Province Mortgage Associates, Inc. In 2008, she sold Diamond Funding Corp. From there she chose to pursue other exciting new ventures like co-creating the "FaceMessage" Iphone App, as well as launching Ava's Yoga Bags, designing innovative bags from recycled and distressed denim. She always kept her hand in the mortgage business spending three years at InterContinental Capital Group, but now with Province, she is ready to get back into helping people achieve the American dream of successful homeownership. When asked why Province became her mortgage company of choice Ava responded, "I appreciate the reputation and integrity of Province as well as the family culture that they've worked so hard to create."
Ava has tremendous passion for physical fitness and traveling to far-away places. She also loves spending time with her God-daughter, Isabella, and also hopes to do some mission work soon with Box of Joy among others.
"She made the entire process easy and pleasant! Ava is the BEST! Ava is a wonderful person to work with and I truly appreciate her time and effort she put into my refinance. I am so thankful for Ava and will recommend her to all my family and friends!"
-Rossana V. from Providence, RI
"Ava was great through the entire process. Extremely communicative and lead us through every step with ease. We were cleared to close with no problems. Their process is also top notch for requesting and uploading information. Could not have asked for a better experience!"
-Bryan V.
"Ava is the best! She helped me from start to finish on purchasing my first home. Although she is a mortgage broker, she also played the role of a mentor for me. I asked her questions all day and night and she never got frustrated with me at all. I would text before 8 am on weekends and she would answer me every time within 5 minutes. I got so spoiled working with her that I would never go to anyone else to secure a mortgage. I am a first-time homebuyer so this process was really important to me because I am the first in my family to own a property. This is a big deal for my family's legacy and Ava played a huge role in helping me achieve this goal. If you need someone to hold your hand through the whole home buying process then Ava is the perfect person! She would not let you down, she surely delivered on her promise to me. I got the keys on the day of my closing! Thank you so much again
for your guidance!"
-Jean L.