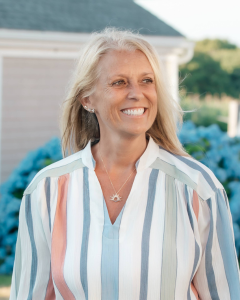 Angela Moon
Sr. Mortgage Advisor
NMLS #11851
(401) 323-7476
About Angela
Angela Moon is a native Rhode Islander. She was an All-State and All Division volleyball player at Woonsocket High School and credits much of her success in life to the lessons learned while participating in athletics.
Angela bought her first house at the age of twenty-four and remembers how overwhelming the process seemed. Ten years later she bought a second home and then a third, fourth and fifth which has continued to this day. Investing in real estate seemed like a good place to put her money. Her passion is not just to help people obtain a mortgage, but to help set them up to be successful at homeownership.
When Angela works with her clients, she always tries to remember how she felt at her first closing, and she never wants her clients to feel alone in the process. Since joining the mortgage industry in 2006, she realizes that her personal approach to helping each and every client will earn the referrals of family, friends, and co-workers to receive the same high level of service.
Angela's reputation in the field as an honest and ethical mortgage advisor is why she was asked to join the team at Province Mortgage Associates, Inc. The philosophy of teamwork and the sharing of knowledge and experience is what drew her to the Province Team. Angela is proud to have been recognized as a Five Star Mortgage Professional every year since the award's inception in 2011.
Angela and her husband, Tom, live in Narragansett, RI where they also own a real estate holding company of local rental properties as well as property in Hawaii. They enjoy spending time by the Rhode Island shore, and in the winter, any place warm with blue waters is where you will find them when it's time for a vacation.
Major Industry Awards & Accolades
Angela is a proud recipient of the 5 Star Professional Award, having won it 13 times since its establishment!
"Angela was there for us every step of the way. Any time we had a question or concern she clarified information so that we could make the best decision to fit our needs."
-Monica S. from Scituate, RI
"The professionalism of Angela Moon and her team. They kept in constant contact with us through the entire process. Angela was more than happy to answer any questions we had. She made a very stressful process much easier. I am going to recommend her to anyone I know who is buying a home."
-Michael S. from Scituate, RI
"Angela kept us updated every step of the way and gave great advice and information when we had questions. Her team went above and beyond to make sure we were on task and there were no issues with our loan. Melanie Martinez was amazing to work with and stayed on top of our account and gave multiple reminders and updates as the loan process moved forward. This team is a well oiled machine."
-Jaclyn B. form Attleboro, MA